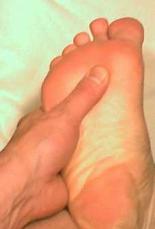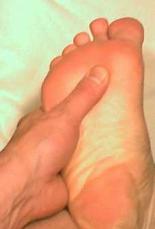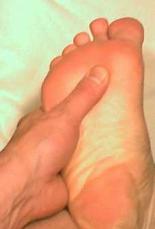 REFLEXOLOGY
Reflexology is the Art of stimulating reflexes (tiny nerve endings in feet, hands and ears) wich correspond to every organ in the body, by doing so, it activates a natural healing response from the body's nerve systems.

It clears blocked lymphatic fluid, improves blood circulation, and helps the body to regain the ability to heal itself.

Reflexology is recommended for: migraines, sinuses, indigestion, stress, back pain, high blood pressure, poor circulation etc.

REFLEXOLOGY One point facts:
80% of all illness are caused by stress, Reflexology relieves stress.

Repetitive work builds lactic acid in the area, Reflexology improves circulation of blood and Lymphatic fluid.

The treatment is an holistic one, it treats the body as a whole, not as a group of symptoms, and helps both physically and mentally. When one feels better physically, one feels better psycologycaly, and experiences an improved sense of well being, reduced stress levels and helps prevent further illness.
REFLEXOLOGY Treatment.
A treatment session could be half an hour or one hour.

Recommend at least 3 treatments, usually once a week.

Regular treatment will maintain improvements and prevent further imbalances.
---
Common post treatment reactions:
Runny nose, as the sinuses clears.

A cough as mucus is cleared from the lungs and respiratory passages.

Increased sweating.

Need to visit toilet more often, as toxins are excreted by the kidney and bowels.

Feeling Energized and feeling Relaxed(sleepy).
---